Ergonomic, Hydraulic, and Scissor Lift Tables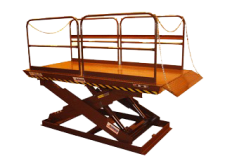 Materials Handling Enterprises offers a wide range of ergonomic lift tables ranging from light duty workstations to heavy duty assembly tables. Ergonomic lift tables can be operated by foot-switch or push button control to obtain the desired heights.
Lift tables can provide the ultimate ergonomic solution for your production facility. Whether you need dock lifts, stainless steel lifts, lift and tilt tables, we carry a wide variety of ergonomic lift tables from the top manufacturers of the ergonomic equipment industry.
Our team can also custom engineer the perfect ergonomic lift table solution just for you. Request a quote for a custom engineered ergonomic, hydraulic, or scissor lift table by contacting us today.
(Lines: Southworth, Presto, Autoquip, and others)
Find the exact ergonomic, hydraulic, or scissor lift table that you need online now.